Most college students will attend school for four years and then graduate. Cassie Tarleton ('16) however, decided to take a leave of absence after her sophomore year at Yale. She grew up in Honolulu, Hawaii, but wanted to learn more about her roots by exploring Chinese culture and language.  So she spent her year studying Mandarin in China.
Tarleton, who was adopted from China, has always had a multitude of interests—history, Chinese culture, science, medicine. She never thought she would be able to merge her passions into a common thread, but recent experiences, motivated by her personal story, have led her to do just that. This past year, she uncovered a passion for public health, specifically for Asian American health and health disparities between groups, which perfectly combines her diverse interests with her desire to make a difference in communities. At Yale, she is a pre-med student majoring in history.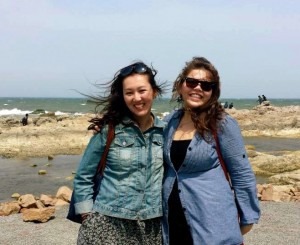 Tarleton's interests in history and Chinese culture have personal origins. When she was three months old, her parents adopted her from Wuhan. She returned to China for the first time in the summer of 2010. She traveled to Wuhan with her parents and visited the orphanage where she had stayed. "After my first return trip to China, I started thinking a lot more about my adoption and about my identity," Tarleton said. This trip would end up influencing her academic career, as well as her professional career prospects, more than she ever anticipated.
Three years later, Tarleton received the Richard U. Light Fellowship, which grants Yale students a fully paid year abroad of intensive language study. When Tarleton found out she received the grant, she was ecstatic, though admittedly a bit apprehensive about taking an entire year off.  Nevertheless, the prospect of spending a year in China was so alluring that doubts quickly disappeared. "I definitely felt a lot of nervousness and anxiety when I returned to China for the first time in 2010, but this time I just felt excited," Tarleton said. "It felt like I was returning—I wouldn't say home—but to a place to which I will always feel connected."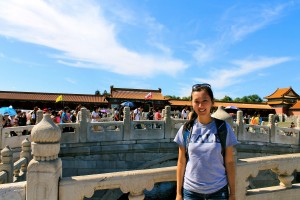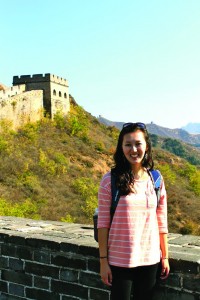 During her time abroad, Tarleton learned, among many things, that people in China lack health insurance, which sparked her interest in public health. During her second semester abroad, she conducted an independent research project on the abandonment of infants and on Chinese orphanage and adoption policies. In the past, gender discrimination was the primary motivator for abandoning children, but now, infants are abandoned most often when they suffer from health problems. "Because most Chinese are not insured, they cannot pay for high medical bills," Tarleton said. "This is just not right." Tarleton became convinced of the inequity of a healthcare system that is inaccessible to those without means, especially since in China, it resulted in abandoned babies and orphans.
Upon her return to the U.S., Tarleton wanted to make a difference in the realm of public health. She interned at the Charles B. Wang Community Health Center, where she collaborated with other college students on an effort to address health problems in the Asian American community of Manhattan's Chinatown. Tarleton believes that mental health is hugely important, especially since it is rarely discussed openly in the Asian American community. Her team at Charles B. Wang decided to implement a project on bullying, in which they developed and facilitated workshops, filmed educational videos, created a webpage, and met and spoke with local teens.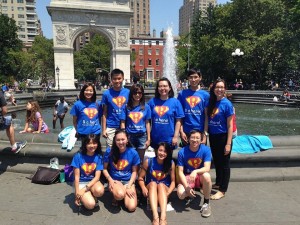 "Implementing our bullying project in the community, I really felt like I was doing something important," Tarleton said. "I discovered a passion and motivation in our work that I had not felt before and that made me so excited for the future when I will hopefully be able to do that kind of public health programming as a physician."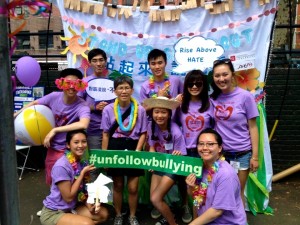 At Yale, Tarleton is involved in many clubs and extracurricular activities. She is an Asian American studies Co-Coordinator at the AACC, president of Adopted Yalies, a volunteer for the Musical Cure, and a Community Health Educator.
In the future, Tarleton hopes to work in a community health center or similar environment, specifically serving Asian American or other immigrant or underserved populations. With a wide range of interests, and now with a wide range of experiences under her belt, she is optimistic about designing and implementing programs to address community health problems.