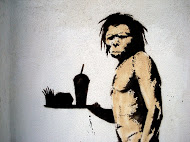 Have you been told that the Paleo diet is the way to go if want to lose weight? Or that you can boost your happiness by keeping a gratitude journal? These popular science sensations have proliferated quickly, thanks to the Internet and viral media. To find out whether the latest craze is actually grounded in scientific evidence, look no further than the new podcast "Science Vs." Hosted by Australian science journalist Wendy Zukerman, the program launches humorous, informative, and sometimes snarky investigations into whether recent trends are fabricated or factual.
Zukerman begins each podcast by presenting a fad. Though she has only recorded 10 installments of her show to date, she has already covered a wide range of topics, from the differences between men's and women's brain functions to the efficacy of medical marijuana. After a brief, often mocking overview of the trend or belief and how it came to be public knowledge, Zukerman drops her trademark line — "There's YouTube," she might say, "and then there's science." Cue the angelic sound effect.
Zukerman dissects trends with her own scientific knowledge and the counsel of her many guest researchers, but she is also careful to maintain a vocabulary that is accessible to non-scientists. Try not be too embarrassed when you realize that you had also jumped on the bandwagon before checking the facts — listening to "Science Vs" can be humbling.
As a science enthusiast, Zukerman speaks with a bias for scientific fact over popular fad. You can hear the smug satisfaction in her voice as she debunks each myth. However, she does not hesitate to acknowledge when scientists do not yet know enough to definitely disprove certain widely-held beliefs. In one episode, when Zukerman tackles the belief that pornography addiction negatively impacts our sexual behaviors, she readily admits that scientific studies have neither sufficiently affirmed nor disproved this idea. Although Zukerman seems to enjoy subtly making fun of the more gullible among us, she never does so at the expense of scientific integrity.
Despite its name, this podcast is not only for the scientifically-oriented. "Science Vs" is a terrific choice for all who are curious about the world and who would like to train their minds not to believe everything they hear. Not to mention, it is perfect for anyone who would now-and-again enjoy calling out their less-discerning friends for conflating fact with fad.
Rating: 4 stars.