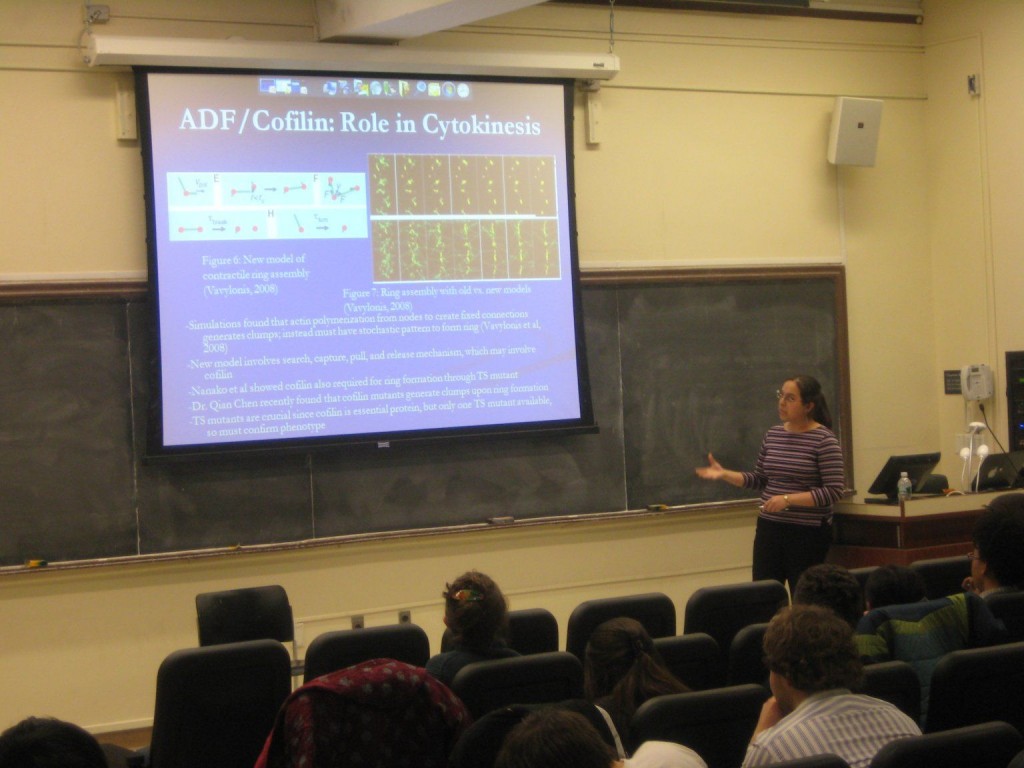 As most undergraduates settled back into their routine after Thanksgiving recess, a number of undergraduate researchers were busy presenting their findings to faculty members, graduate students, and fellow students.
The annual research symposium for the Howard Hughes Medical Institute Future Scientists Program and the Yale College Dean's Research Fellowship took place on December 3, 2008. There were seven fifteen-minute research talks given by undergraduates, followed by a poster presentations with question and answers.
Research spread across several disciplines, with talk titles ranging from: "Statistical Arbitrage on Prediction Markets," (David Smalling, JE '09) to "Bioprospecting in the Ecuadorian Rainforest: Isolation and Characterization of Endophytic Microbes with Potential Biomedical Applications" (Michael Vishnevetsky, BR '10).
The diverse nature of the symposium allowed students from different disciplines to expand their horizons while seeing and critiquing each others' research. According to Aaron Sin (BR '10), the symposium provided "a great opportunity for undergrads to showcase the results of their hard work."
Students also practiced their presentation skills in a friendly, yet fairly formal environment akin to those of larger symposiums in the world of science. Participation was completely optional, but as Vishnevetsky points out, "students still participate because they want to show what they've done and practice for future talks."
All participants interviewed emphasized the many resources Yale offers undergraduates who wish to engage in research, including funding, lab space, and faculty support. Participants also supported this symposium and wanted to push for more opportunities for undergraduates to present their findings to the Yale community.
The symposium was run by the Science Education section of the Yale College Dean's office and organized by William Segraves, Ph. D., the Associate Dean of Yale College and the Dean's Advisor on Science Education.
He summarized the symposium as "Just terrific!" and felt it went very well. The symposium will definitively continue next year and interested undergraduates should e-mail william.segraves@yale.edu about presenting.