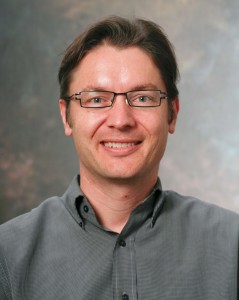 Led by Peter T. Morgan, an associate professor of psychiatry at the Yale School of Medicine, a new study has shown that the genders of both alcoholic parents and their offspring can be determinant risk factors for the different types of psychopathologies acquired by the offspring.
In general, psychiatric studies from the past 15 years have shown that children of alcoholics are at an increased risk for mental illnesses such as mood and anxiety disorders. Whereas psychiatric problems are very common, children of alcoholic parents are much more likely to have them than other children are.
Other researchers have previously looked at gender and its association with alcohol/substance abuse or mood and anxiety disorders in the offspring of alcoholics. There has never, however, been a study whose clear aim was to show what role gender may play in the association between parental alcoholism and the broad range of mental disorders in the adult children of alcoholics.
In hopes of better understanding this specific field of study, Morgan and his colleagues began their investigation by analyzing the 2001 to 2002 National Epidemiologic Survey on Alcohol and Related Conditions (NESARC) and examining the expression of a broad range of mental illnesses in approximately 23,000 male and 17,400 female respondents of their survey.
Their study not only confirmed that parental alcoholism increases the rates of psychiatric disorder in the offspring of alcoholics but also revealed the different associations between the gender of parental alcoholics and of their offspring. According to the data from the study, maternal alcoholism had a disproportionately larger impact on daughters than on sons, while paternal alcoholism showed the opposite effect with a larger impact on sons than on daughters.
Within these broad gender trends, there were also specific correlations to the various types of psychopathologies. For example, the study revealed that the odds of developing substance use disorders such as nicotine dependence and alcohol abuse were higher for female offspring of alcoholics than for their male offspring counterparts. Another example of a finding is that the male offspring of paternal alcoholics were found to have disorders much more strongly associated with mania, while sons of maternal alcoholics had disorders more strongly associated with panic.
Although the study does not explain exactly how or why gender affects the risks of psychopathologies of children of alcoholics, it provides a basis for better understanding of this mechanism in the future. Through the characterization of the various associations, this study will hopefully help improve prevention and treatment of mental illnesses in the children of alcoholics. Morgan's research serves as a platform to initiate new studies that assess not only the impact and role of gender but also other factors that affect the development of certain mental disorders in the offspring of alcoholics.
As a physician-scientist, Morgan feels that his experience dealing with his patients drives his research. "If we can understand why patients experience certain illnesses, we will be able to come up with appropriate treatments to help them."