Richard Skolnik approaches the podium during his global health class and points to a lucky soul in the front row. "You are the Finance Minister of Liberia," Skolnik says. "I am a Global Health Consultant, and I have to tell you how to improve health equality in your country. What do I say?" This application-based approach is typical of Skolnik, a lecturer at the Yale School of Public Health, who sees this as the best way to introduce Yale students to the engaging world of global health.
Skolnik's teaching style is especially effective because of the depth of his experience. After studying development with a focus on human capital economics at Princeton's Woodrow Wilson School of Public and International Affairs, Skolnik started working at the World Bank. Over the next 25 years, Skolnik worked in nearly every part of the world: seven years in West Africa, three years in the Middle East, North Africa, Latin American, the Caribbean and West Africa, all topped off by 15 years in India. Throughout this time, his main goal was to create health and education opportunities in these areas.
Skolnik fondly recalls the 15 years he spent in India. The Indian economy was just opening in the 1970s, and both the Indian government and the World Bank were striving to improve the nation's health standards. Working closely with India's finance minister, Skolnik oversaw the creation of a 10-year plan that, through a series of initiatives, implemented measures to curb the spread of preventable diseases. One of these initiatives was known as the Cataract Blindness Project, which aimed to replace the outmoded surgical techniques used for cataract surgery and supervised 12 million surgeries in the nation.
The input of medical professionals was indispensible to the project. "All of the health work we did on India was done in exceptionally close collaboration, not only with the state and federal governments of India, but also with WHO, CDC, UNICEF, some international NGOS, and sometimes the NIH," Skolnik explains. "They helped us in the design, start up, and early monitoring of the project."
Skolnik's passion for travel abroad started early. In high school, he participated in a student exchange program in the Philippines, which ignited his interest for Southeast Asian Studies. "Part of the reason I chose Yale was because of its amazing Southeast Asian Studies and History departments," he recalls.
Arriving at Yale in 1972, Skolnik was one of 12 students selected to complete the newly minted five-year BA program, and returned to the Philippines to complete the program's year-long study abroad requirement. "I grew in ways not imaginable," says Skolnik. His gratitude and excitement for Yale come bubbling to the surface, proclaiming himself as a "walking ad for someone who benefitted fantastically from Yale."
Today, 36 years after walking across the commencement stage, he is back where it all began, teaching new generations of students about his experiences. To help facilitate the growing interest in the global health field, Skolnik wrote Global Health 101, a textbook for undergraduates.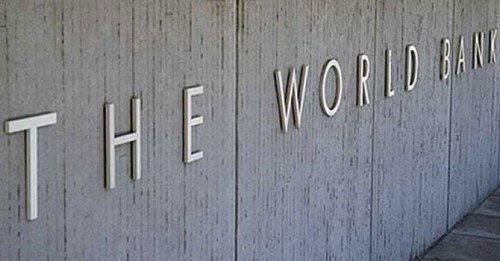 "The wonderful thing about global health development is that you can be anything you want to be and still have an impact," he says, something he emphasizes in his textbook. While physicians, researchers, and other health professionals are vital to advancements in global health, he acknowledges that journalists and anthropologists are also important additions to development teams.
Among his students, he is known for giving great advice, providing perspective to Yale undergraduates as they plan their career paths. "Imagine that I invited you over for a dinner party in 15 years. How do you want to be introduced? What do you need to do to be that person?"
This is a question that often induces anxiety in the hearts of undergraduates. But with professors like Skolnik, answering it definitely becomes more manageable for all students.