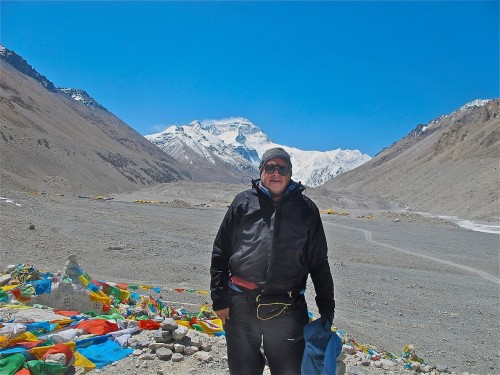 Patients with asthma are recommended against using scented detergents and having pets. Their doctors warn against exercise and any other forms of strenuous activity. The list of precautions runs long and does not stand without reason — asthma sufferers must constantly be on guard against potential external triggers that could lead to an attack. It is natural for people to assume that most asthmatics lead a relatively sedentary lifestyle. After all, why would they risk their lives to engage in activities that would frustrate even the capacities of their non-asthmatic peers? Yale's 71-year-old Richard Casten, D. Allan Bromley Professor of Physics and lifelong asthmatic, thought differently.
In May of 2012, Professor Casten made a trip up to the Mount Everest base camp, reaching an impressive height of 17,300 feet above sea level. Casten had "always wanted to go to Tibet." After giving a 10-day course on subatomic physics in Shanghai, Casten took another 10 days off to make his trip, during which he would be challenged by harsh weather and thin air. It was an act that defied expectations, especially those of his physician, Dr. Geoffrey Chupp, who is the Director of the Yale Center for Asthma and Airways Disease. "So, he actually did a test on me," Casten recalls. "They have a machine where they simulate altitudes, and they stopped it once I got to 8,000 feet because they didn't think I was getting enough oxygen." Chupp, who was not informed of Casten's plans until Casten was onsite at Mt. Everest, was nevertheless updated periodically by Casten during the trip. Casten kept Chupp updated on his condition by texting him readings from his pulse oximeter, a device worn around the finger that measures oxygen saturation in the blood.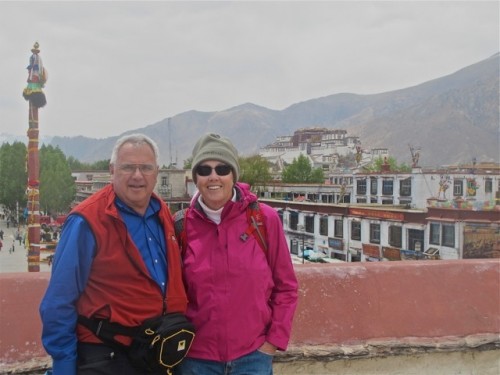 The first text that Professor Casten sent from his phone had his blood oxygen saturation at 60 percent, nearly 30 percent below what would be considered a normal reading. "[Dr. Chupp] told me that at 60 percent you're supposed to either be in a coma or delirious. He texted back something like 'Oh my God, good luck,'" laughed Casten. At the higher altitudes, Casten's numbers sunk to the high 40s. In order to accommodate his lower lung capacity, Casten used vehicular transportation on his way to camp and made several rest stops when climbing on foot.
Professor Casten kept up a positive attitude throughout the trip, mentioning that he had valuable experience from hiking at 14,000 feet in Peru and at 15,000 feet in Ecuador. He also keeps an active lifestyle by playing tennis. By choosing activities in which he is not forced to be constantly vigorous, he can avoid over-exertion and strain on his lungs. Although Casten dismisses the idea that asthmatics are less active than their healthier peers, he is nevertheless an incredible example of the resilience of human potential.