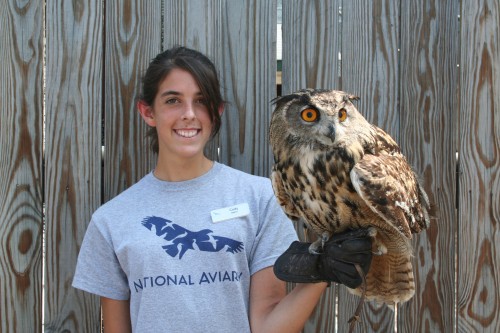 As an animal enthusiast and Ecology and Evolutionary Biology major, Dakota McCoy — or Cody, for short — is a person some describe as the quintessential naturalist. When she is not throwing javelins during track and field practice or singing a cappella with Whim n' Rhythm, she can usually be found volunteering at the Peabody Museum of Natural History or investigating the plumage of birds. After graduating this spring, she will attend Oxford University as the second American Yale student and 27th Ivy League track and field athlete accepted to the Rhodes Scholars program.
McCoy grew up in Wexford, Pennsylvania, which is known for having a beautiful wildlife and recreation area called North Park Lake. "As a child, I was always interested in the natural world, as is every kid," McCoy says. However, it was not until later in life that she would truly come to understand her love for nature.
In high school, McCoy's first experience with true naturalist work was during her internship at the National Aviary and Public Zoo in Pittsburgh, where she learned about animal care and animal behavior.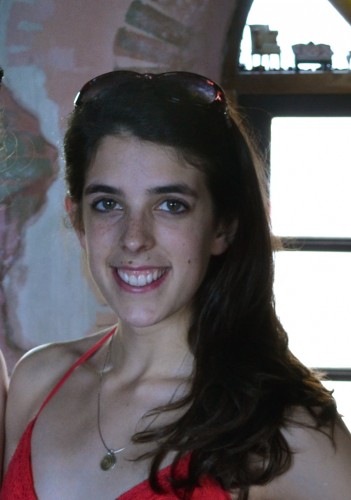 McCoy recalls one project at the National Aviary, in which she tried training parrots to say particular words. After several failed attempts, she eventually realized that the parrot's whistles and squawks were not meaningless noises, but a form of its own language — it had been communicating all along. "Since that point, I have always been intrigued by nature and its beauty," says McCoy.
After arriving on Yale's campus, McCoy took Professor Leo Buss's course on "Collections of the Peabody," which she cites as the inspirational spark for her more recent research and extracurricular interests. This particular class exposed McCoy to the immense range of knowledge that one could gather from museum collections, particularly those of the Peabody Museum. Over the course of the class, she took part in two research projects involving extinct South American mammals and the effect of climate on birds. "The course and these projects made me realize that I could study the things I was fascinated in and loved as my career, that it was incredibly fun, and that I loved the Peabody Museum," says McCoy.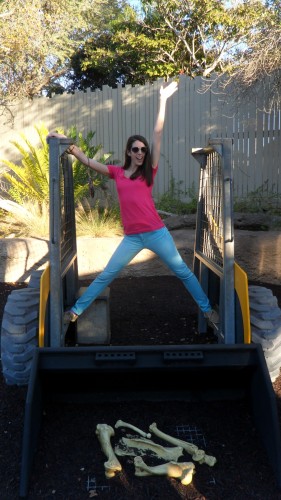 Professor Buss, her current academic advisor, says that he very seldom meets a student who is a cut above the rest, and after 33 years of teaching, Cody is one of only three such students. "She's in a different league," he says. In fact, it was Professor Buss who first convinced Dakota to apply for the Goldwater Scholarship and, eventually, the Rhodes Scholarship.
Since her freshman year, Dakota has taken many more courses in Ecology and Evolutionary Biology. She has also conducted research in a variety of topics that "never [stray] too far from the fantastic resources of the Peabody." McCoy has already published three peer-reviewed research articles in leading scientific journals, ranging in topics from bird diet based on 15 million-year-old fossils to primate learning. She is currently working on two projects in the Ecology and Evolutionary Biology Department: one concerning the matte black plumage in birds-of-paradise with mentor and Professor Richard Prum, and another with Professor Walter Jetz on large-scale ecological factors. She also continues her work in the Peabody Museum, often volunteering with the vertebrate paleontology and zoology departments and using many of the specimens for her research. She juggles all of this while also serving as a Freshmen Counselor, which she describes as "often hectic, but always rewarding."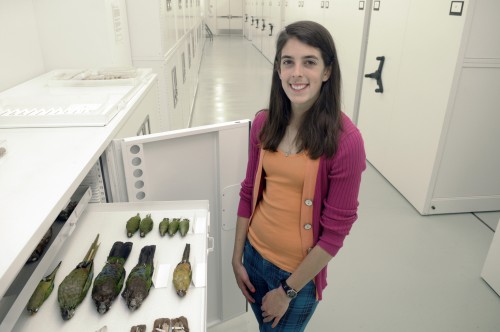 In the fall, McCoy plans to attend Oxford University to earn a master's degree in zoology or environmental policy. "Although I am not completely sure what program I will be working under, I am excited to conduct more original research and begin new interdisciplinary work," McCoy says. After returning to the U.S., she plans to become a professor of ecology or biology — perhaps even at Yale.
In the meantime, McCoy is more than happy to give advice to anyone interested in following in her footsteps. "You get started early, and get involved, whether it be in a lab on campus or volunteering in the Peabody Museum," she says. "It is the process, not the outcome, that is important. Make sure that you love what you are doing, have a great mentor, and set your goals high for excellence."