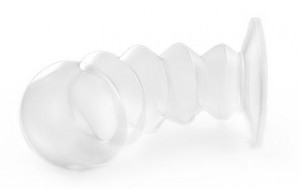 What would the ideal condom look like?
True to the words of the old Microsoft slogan "Your Potential. Our Passion," the Bill and Melinda Gates Foundation has offered $100,000 to the person who will create "the next generation condom that significantly preserves or enhances pleasure" and promotes "regular use." The competition provides a renewable grant to successful applicants who exhibit "unorthodox thinking" in their approach to tackling global health challenges. The deadline for proposal submissions is May 7, and winners will be notified in November.
The use of condoms, or rather the lack thereof, is a huge global health concern, particularly in countries with high HIV rates and high-risk populations. When used correctly, condoms reduce the risk of pregnancy by 98 percent and the risk of contracting sexually transmitted diseases by up to 95 percent. However, due to reasons both religious and cultural, many people still prefer to engage in unprotected sex. Some people also feel that condoms can ruin sexual experiences.
For an outline of the differences between Origami Condoms and Latex Condoms. Courtesy of Origami Condoms, check out the link below.
https://vimeo.com/50859363
Even before the Bill and Melinda Gates competition, a California-based company named Origami has aimed to address this issue. Origami has replaced latex with silicone to produce a condom that is not subject to tearing and slipping. The condom, which will be the first-ever silicone condom, is intended to facilitate both a more pleasurable and safe sexual experience. Unlike the ordinary condom that takes an average of 6.2 seconds to put on, the origami condom only takes about 2.8 seconds to put on.
While the Bill and Melinda Gates foundation have lauded Origami's condom on their blog, calling it a "good example of a new philosophical approach" to global health problems, others have their doubts about its design and practicality. The fact that this condom might cost more than the ordinary condom also raises questions as to its accessibility for people in developing countries, who may not be able to afford more costly contraceptives.
Daniel Resnic, CEO of Origami Condoms speaks about the inspiration behind the condom and the future of Origami Condoms in the link below. Courtesy of Origami Condoms.
https://vimeo.com/63356791
The major competition that Origami faces at the moment comes from Washington University, where researchers are working on a condom utilizing MultiPurpose Technology (MPT). This invention combines several technologies, such as a drug-eluting fiber mesh designed for topical drug delivery, so that it may function as both a chemical and physical barrier.
Despite the possible advancement in condom technology that the Bill and Melinda Gates Foundation competition will bring, there are still many cultural and social issues that may impede the distribution and use of the winning condom design. Perhaps the best way to improve sexual health around the world would be to tackle these more fundamental issues first.