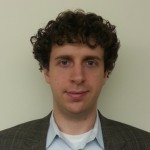 For Ben Horowitz, a senior physics major in Stiles, happiness is the combination of a blackboard, a classroom of eager learners, and a sky of unexplored galaxies. As the co-founder of Splash at Yale, Horowitz has worked with thousands of Yale undergraduates and secondary school students in Connecticut — though many may be unaware of the man behind the curtain.
For the past three years, Horowitz has been the president of Splash at Yale, a program that invites local students to attend a diverse array of courses taught by Yale students. On top of this, he balances his other endeavors as part of the Yale Undergraduate Math Society and the Yale Drop Team.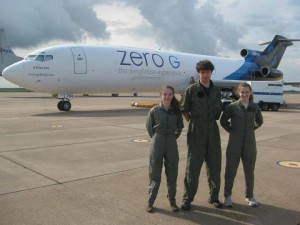 Ironically, for most of his adolescent life Horowitz never considered himself a particularly good student. "I'm pretty sure I even got a C in geometry my freshman year," he recalled with a smile. But in his sophomore year of high school, he started attending courses taught by MIT students as part of the MIT Splash program. After enrolling in multiple math and physics courses because "they sounded the most advanced," Horowitz began developing his then nascent interest toward these highly theoretical fields. In fact, he attributes much of his intellectual growth from sophomore year onward to Splash. "Splash made me realize that in order to understand these really cool advanced topics, you have to understand the basics," said Horowitz.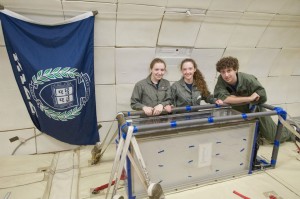 Since Splash at MIT was so instrumental in broadening his mind, Horowitz co-founded Splash at Yale with Sebastian Caliri, PC '12, in his freshman year. With some basic assistance from Learning Unlimited, the blanket organization that supports college Splash programs across the nation, Splash at Yale received around 170 students for its first program.
Since then, Splash at Yale has grown to attract more than 500 middle and high school students and 150 courses each semester. These seminar-style courses range from basic introductory physics to the history of American garbage. For the more artistically inclined, there are courses on improvisational comedy, ribbon dance, and a cappella music. Students can tap into their latent interests, as Horowitz himself did years ago, and undergraduate teachers have the opportunity to share what they are passionate about.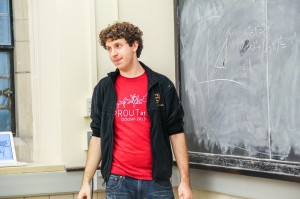 Horowitz himself has taught Themes of Modern Physics and Introduction to Cosmology, among other physics related courses. He sees teaching not only as an interactive and dynamic experience which should not be confined to problem sets and papers, but also as a way for the teacher to build a solid understanding of the material. "It's a really nice way to study for exams, teaching a class for that subject," Horowitz said with a laugh.
Much of Horowitz's inspiration for his cosmology classes stems from his research in the lab of Professor Charles Baltay. Baltay's lab studies supernovae to analyze dark energy and the history of the universe's expansion. Horowitz got started late fall of his freshman year, when he was invited by Baltay to join the lab, and has worked there every semester since.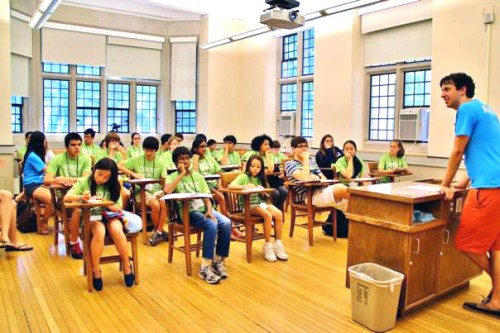 Horowitz specifically studies RR Lyrae variable stars, stars whose brightness pulsates in a predictable pattern. He surveys different sections of the sky to collect data on star brightness, and develops code to search his data for signs indicative of RR Lyrae stars. "These stars can possibly trace the density of our galaxy," explained Horowitz. His results so far suggest that our galaxy was formed by the coalescence of multiple balls of gas and debris, as opposed to just one.
Horowitz plans to attend graduate school, perhaps to study early universe cosmology. Although he has not picked out a school yet, his dedication to teaching is certain to follow him. "Where I go, if there's a Splash program, I'll be involved in it. If there isn't, hopefully there will soon be a Splash Program," Horowitz said. "I hope that in another twenty years, it will be expected that any university has it! Like a debate team or a marching band."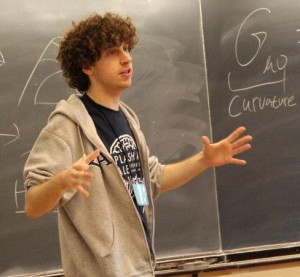 And in the spirit of his Yale brainchild, Horowitz leaves students with some optimistic words. "Get excited about something!" he said. "You don't have to stick with it, but if you figure out one thing you're really excited about and pursue it, you'll have some goal to always strive for."