In his new book, Yale physics professor A. Douglas Stone recounts Albert Einstein's oft-overlooked role as a pioneer of quantum physics. At once a storyteller, historian, and scientist, Stone crafts a narrative of the daring physicist's tumultuous academic career. Moreover, he describes the significance of Einstein's achievements in quantum theory in clear and compelling terms, accessible to anyone with a penchant for a good story.
Stone sets his story in a pivotal era in theoretical physics at the beginning of the 20th century. Newly acquired experimental data were at odds with established theories of classical physics, hinting at cracks in the long-accepted Newtonian model. It was then that a young Einstein found himself living in a cramped Swiss boarding house, investigating a curious quirk in a paper by his renowned contemporary Max Planck. These inquiries led Einstein to a paradoxical conclusion: that light existed simultaneously as particle and wave, in discrete packets or "quanta." Einstein's attempts to reconcile this apparent contradiction with the contemporary understanding of physics would come to represent the birth of quantum theory.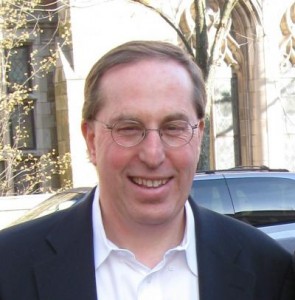 This would not be the end of his involvement, however. Stone takes care to trace Einstein's influence throughout the evolution of the field, from his definitive 1917 paper on the quantum theory of radiation, to his influence on the seminal theories of others, such as Nernst, Schrödinger, and Heisenberg.
Perhaps Stone's most noteworthy achievement is explaining the intellectual issues of the day that Einstein grappled with, all without getting lost in abstruse mathematics. Instead, Stone weaves together technical explanations and rich historical interludes — stories rife with noble breakthroughs, petty politicking, and colorful personalities. For instance, Stone details Einstein's churlish rejection of authority figures, from his setting off an explosion in a laboratory course to his dismissing professors as a "group of whores" — even after becoming a professor himself.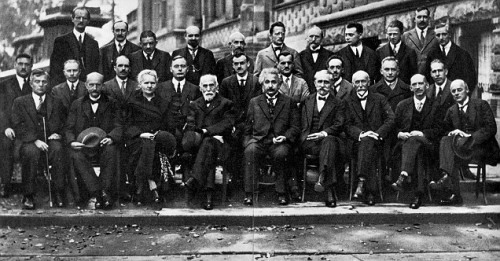 However, as youthful defiance faded into contemplative reflection, Einstein grew increasingly skeptical of newer extensions of quantum theory founded in probability, going as far to denounce it in a famous paper now known as the "EPR paradox." Stone sources both personal letters and publications to depict a man who had devoted a lifetime pursuing a new theory, only to renounce it when it challenged his own philosophical convictions.
At its heart, Einstein and the Quantum is the story of the birth of an academic discipline, humanized by the intensely personal stories of its founders. Stone's efforts to relay physics in the language of popular history are valiant and often entertaining, although the lay reader may still find his explanations on the finer points of theoretical physics daunting. Nevertheless, Stone manages to bring a typically esoteric science to life; more than a simple retelling, the narrative evokes an empathetic understanding of a man at the crossroads of a revolution that he could not believe in.
Rating: 5/5