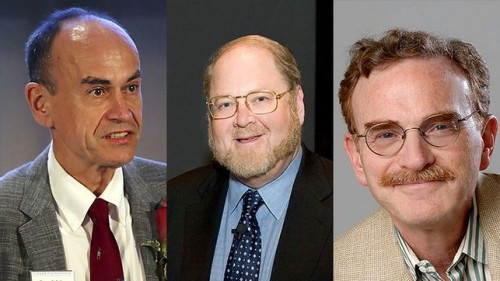 Over 30 years after first observing vesicle transport in a crude extract of cells, James Rothman, Chair of the Yale Cell Biology Department, received a call from Stockholm. He had been awarded the 2013 Nobel Prize in Physiology or Medicine. Rothman shares the award with University of California's Randy Schekman and Stanford's Thomas Südhof for, according to the Nobel Prize website, "their discoveries of machinery regulating vesicle traffic, a major transport system in our cells." Rothman is quoted as saying during the phone call, "you imagine it, but now that it's actually happening, it's an out of body experience."
Rothman completed his undergraduate degree in Physics at Yale in 1971. However, a biology class taught by Fred Richards, founder of the Yale Cell Biology Department, piqued his interest in molecular biology. His senior thesis focused on membrane physiology, at the time an area full of unanswered questions.
After Yale, Rothman received his Ph.D. at Harvard Medical School and later joined the faculty at Stanford, where he was able to reconstitute vesicle fusion and budding in a cell-free environment. This research would form the foundation for his discovery of SNAREs (Soluble NSF Attachment Protein Receptors), a complex family of proteins that allow vesicles to correctly fuse with their target membranes. As the body of research on SNAREs expands, the Rothman lab uses chemical and physical techniques to further clarify the machinery behind vesicle transport.
On his reaction to receiving the award, Rothman reflects: "In that moment of discovery, you have absolute insight into nature. You know something no one else knows. Nothing will ever equal that."