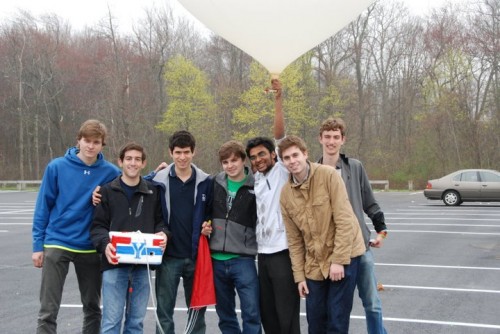 For many of us, the phrase "mechanical engineering" evokes images of complicated diagrams and dreadfully hard physics problems. For Trumbull senior Jan Kolmas, however, engineering embodies not just an academic subject but also a lifelong passion.
Hailing from the Czech Republic, Kolmas became interested in engineering in middle school, where he displayed a natural aptitude for math and physics. "I always liked making things," said Kolmas, "and I always liked math and physics in high school. That sort of led me to mechanical engineering because it's a form of 'very applied physics.'"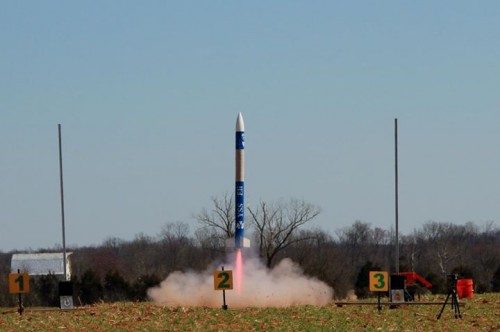 To Kolmas, one of the most irresistible things about mechanical engineering is its role in aerospace. During his freshman year, Kolmas found a creative way to compensate for Yale's lack of an aerospace major by co-founding the Yale Undergraduate Aerospace Association (YUAA). Through the YUAA, undergraduates interested in aerospace can work on projects that they design themselves. "For two years, we were building high altitude balloons, taking pictures from near space," recalled Kolmas. "Last year, we transitioned to building rockets and UAVs [unmanned aerial vehicles]. This year we're expanding on a rocket experiment and doing more advanced rockets and propulsion research."
Although the YUAA was founded less than four years ago, Kolmas and his teammates have already met with great success. In addition to being one of the largest student-run organizations at Yale, the YUAA team also won the Astro-Egg Lander event in the Battle of the Rockets Competition this year.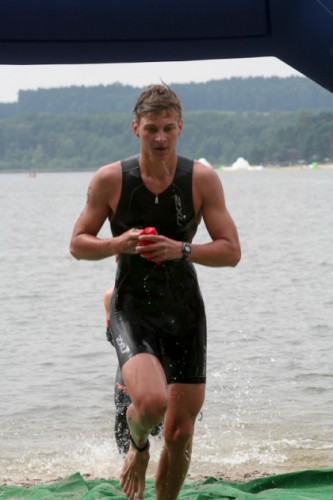 Outside of aerospace, Kolmas has explored other aspects of mechanical engineering through research. During the summer after his freshman year, he worked in the GRAB Lab at Yale, a group that specializes in robotics. "Imagine someone who had an accident or who is rehabilitating from an injury," said Kolmas. "I was helping build an exoskeleton, or a brace for the knee, that would help you walk without placing stress on the knee." This past summer, Kolmas' research took him all the way to Delft University in the Netherlands, where he studied mission reports from small satellites. By determining which components of small satellites were most vulnerable to failure, he worked to find troubleshooting and repair methods that would minimize satellite failures in the future.
In addition to research, Kolmas developed his interest in aerospace by participating in the 2013 Caltech Space Challenge, an event that brings the world's top engineering students together in a competition to design the best space mission. "I think there was a poster on campus that first caught my attention, and I thought, 'Hey, this is something I'd be really interested in,'" said Kolmas. After undergoing an intensive application process, he was selected as one of the thirty competitors and placed onto Team Voyager with fourteen others.
Under the guidance of Caltech professors and NASA professionals, Kolmas and his teammates drafted a research proposal for NASA on a human mission to a Martian moon. The proposal, completed in just five days, encompassed research goals in astronomy and biology. Some of these goals included determining the origin of the Martian moons, testing food cultivation in a different gravitational setting, and investigating the effects of radiation exposure and stress on the human system. After presenting its plan to a grand jury, Team Voyager emerged victorious. "I met a lot of interesting people from the field that I want to work in" said Kolmas. "I made lots of contacts at different schools, so I have more of an insight on what I want to do."
Besides being a brilliant engineer, Kolmas is also a sports enthusiast. He swam all four years at Yale on the club team, serving as captain for two years. Additionally, he spearheads Trumbull's IM endeavors as the volleyball and water polo captain. "I would say that water polo is my favorite sport because it's so unusual," said Kolmas.
Currently finishing up his last year at Yale, Kolmas plans to obtain a master's degree in aerospace engineering after graduation but is open to accepting a job offer if the circumstances are right. His dream job? "Probably ground control for a space station," said Kolmas.