"On April 10, 2010, I was rushed to the hospital… I flat-lined… my heart would not restart… It was during this time that I experienced one of the most incredible phenomena that can be experienced in one's lifetime."
This account, submitted by Cherie B., is just one of many stories posted on the Near Death Experience Research Foundation website. About twenty percent of patients who survive cardiac arrest report having a near-death experience (NDE) — they often recall seeing a tunnel of light, having out-of-body experiences, being in a state of euphoria, or experiencing other dreamlike events. Some who claim to have NDEs attribute them to religion or the supernatural, but could there be a scientific explanation for experiences like Cherie's?
A new study conducted by Dr. Jimo Borjigin, Associate Professor of Neurology at the University of Michigan, presents a possible answer. In a previous project, Borjigin had noticed a neurochemical spike in rats' brains in the moments before their deaths, and she became interested in what occurred in the brain at that particular moment.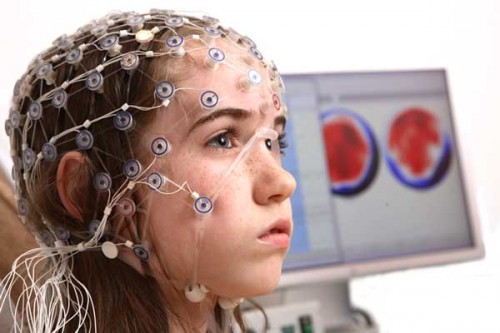 NDEs have long baffled scientists, who assumed that brain function ceased during cardiac arrest. Previous hypotheses about the causes of NDEs included hormone and neurotransmitter release, abnormal activation of certain lobes of the brain, lack of oxygen in the brain, and side effects of drugs. However, prior to Borjigin's study, which was published in August, the neurophysiological state of the brain immediately following cardiac arrest had never been formally studied.
Borjigin and her team implanted six electrodes each into nine rat brains in order to record brain activity at the brink of death. The rats were anesthetized, and cardiac arrest was induced with injections of potassium chloride. In the critical thirty seconds between the last heartbeat and the shutdown of all brain activity, the team used a device called an electroencephalogram (EEG) to record the frequency at which the rats' brain cells fired electrical signals. Immediately after the rats entered cardiac arrest, overall brain activity decreased, but the EEG detected an increase in a particular type of high-frequency signal known as the gamma wave. "We weren't surprised that we found brain activity but we were surprised by the high degree of it," said Borjigin, in an interview with National Geographic.
EEGs generally measure waves of five different frequencies: alpha, beta, gamma, delta, and theta. Each wave is associated with a different state of consciousness. Strikingly, gamma waves are correlated with extreme focus, whole brain activity, and sudden insight — qualities which may have been present in the near-death rats.
Along with an increase in gamma wave activity, the researchers also noticed information transfer between neurons in the front and back of the brain. They interpreted this activity as a possible sign that the rat brains were forming organized thoughts. Furthermore, the EEG detected organized activity among other brain wave frequencies. Though not as prominent as the gamma waves, these suggest that the near-death brain activity included different levels of consciousness and was even more complex than that of a normal brain. This extraordinary electrical commotion during cardiac arrest may serve to explain these extraordinary accounts of NDEs.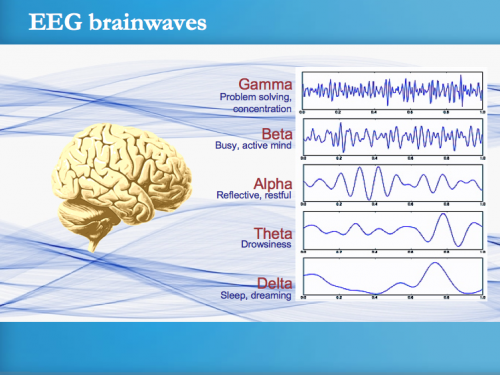 Borjigin's results are certainly interesting, but there are still limitations and confounding variables in the experiment. For one, the anesthesia performed on the rats may have affected brain activity. Furthermore, physician Sam Parnia doubts that researchers can directly make the jump from signs of consciousness in rat brains to near-death-experiences in humans. "There is no animal model of a near-death experience," he said in an interview with Science.
Though the findings are preliminary, researchers hope that the outcomes may lead to future studies on the human brain. Borjigin suggests monitoring EEG activity in patients undergoing brain surgery, a procedure which has led to NDEs in the past, to see if the findings from studies in rats can be applied to humans.
Whether or not near-death experiences are actually caused by heightened brain activity in humans is yet to be determined. However, the results of the study open the doors to further investigations in the field. Perhaps we will soon find the answer to a question that has long been shrouded in mystery and enigmatic anecdotes.
Cover Image: Those who claim to have had near-death experiences often report seeing a tunnel of bright light. Photo courtesy of Self Observed.