In light of the billions of dollars spent each year on urban construction, designing more sustainable buildings is one of the most pressing challenges for urban development. When finishing his second Master's degree in 2005, Dr. Alexander Felson, now Assistant Professor at the Yale School of Architecture and School of Forestry and Environmental Studies, addressed this challenge by establishing a novel approach for testing the sustainability of proposed solutions: "designed experiments." By including observable and testable phenomena in the design project, the experiments provide site-specific data that can improve how the project is implemented and subsequently monitored. The results of such innovative experiments enable urban planners to bridge the gap between urban ecology and urban design.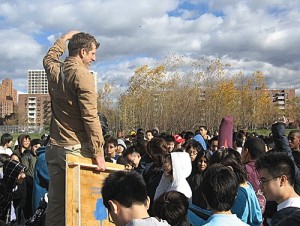 A high-profile example of such experiments is the NYC Afforestation Project, part of MillionTreesNYC, which Felson led to improve air quality in New York City. He ran the project on parkland and incorporated robust experimental research to study urban forest dynamics in New York City. The initiative, which Felson described as "an exciting opportunity to use research experiments to bridge NYC Parks managers' goals with the academic research community," quickly became popular with New Yorkers. Those who have always dreamed of planting a tree in their city are now able to locate street trees, record the trees they are planting, and earn points and badges for their efforts using an on-line Our Tree Care map (https://stewardship.nycparks.org/). As of February 2014, over 825,000 trees have been planted.
Large-scale projects like MillionTreesNYC illuminated Felson's path to academia. At Yale, he leads the Urban Ecology and Design Laboratory. His group's research aims to link urban design with applied ecological research in order to bridge gaps in our understanding of socio-ecological processes within the urban context. This work is exemplified in their recent paper "Mapping the Design Process for Urban Ecology Researchers," published in the journal BioScience.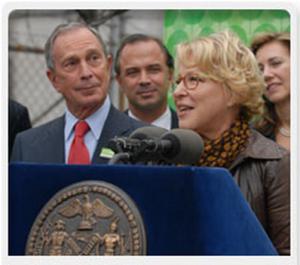 In the article, Felson and his seven co-authors — including architects, consultants, designers, engineers and policymakers — agree that collaborative urban planning, grounded in empirical urban ecology,  can lead to more effective sustainable design solutions. Using the process of setting up designed experiments and feeding back the primary research findings into design, the interdisciplinary team is more informed about the long-term implications of urbanization in a given ecosystem. Consequently, they are better equipped to make critical design decisions.
Although collaborative design efforts and interdisciplinary scholarship assure expertise, an ecologist might have far more significant insights into the long-term sustainability of the project. An urban ecologist is better positioned to evaluate the perceived and practical boundaries of urban systems at all stages of the construction project, from the contract phase, through site evaluation, to post-occupancy. For this reason, Felson argues that scientific research needs to be integrated into design projects to inform how they function overtime. In other words, he thinks that to be effective, "scientists should try to involve themselves even before designing starts" and be open-minded about priorities that are alien to typical research settings.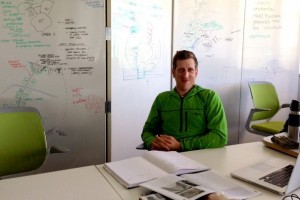 Historically seen as a field detached from urban environments, ecology is now transforming to deepen our understanding of design and management of the industrialized world. Urban ecologists have expanded their focus from "ecology in cities" where they study urban flora and fauna to the "ecology of cities" where they seek to understand the complex interaction between society and the urban ecosystem. Felson is at the vanguard of this movement, demonstrating the transformative role science can play in shaping human environments in order to build a more sustainable future.