Imagine not having to worry about bacteria lingering on almost anything you touch. A team led by Jaehong Kim, Yale Assistant Professor of Chemical and Environmental Engineering, has created antimicrobial ceramics that might make this idea a reality. These new ceramics are special in that they use the principle of photo upconversion, a process where low-energy visible photons are absorbed and are converted into high-energy ultraviolet photons. These high-energy photons can then inactivate microorganisms and bacteria. Because these ceramics are robust and non-toxic, the applications of ceramics are widespread and can range from hospital usage to water disinfection.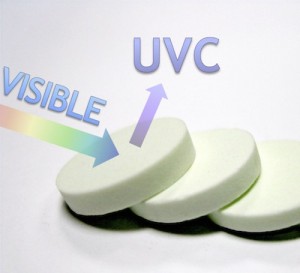 Previously, Kim had used the powdered form of phosphors for antimicrobial coatings, but he and his team wanted to use these powders in a form that would be more applicable for real-world usage. Kim and his team chose to use ceramics because of structural characteristics that are ideal for self-disinfecting surfaces — they are resistant to wear and harsh chemicals, and are easy to clean. These ceramics were also able to incorporate these phosphors in high density while eliminating the possibility of ultraviolet absorption loss that might be present if these phosphors were blended into polymers.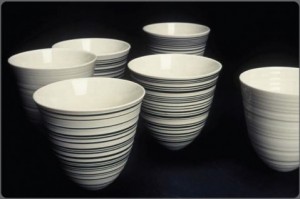 To create these ceramics, the researchers used yttrium silicate powders doped with praseodymiun and lithium ions. Previously, the team found that this powder composition worked well with upconversion, and that the ions present facilitated the process. After making the ceramics, the team tested their anti-microbial properties against bacterial spores, the hardiest form of bacteria that are designed to survive in many environments. They found that the ceramics had almost four times the effectiveness of their previous methods (coatings and powders) in preventing bacteria spore activation, and that the upconversion effect could be achieved with just a simple fluorescent bulb.
The ability for these ceramics to inactivate even the toughest forms of bacteria is promising for future applications. For instance, these ceramics could provide a way for developing countries to have pots that could purify water of harmful microorganisms just from exposure to sunlight. The ease with which ceramics can be adapted into different shapes and sizes also makes it a very appealing material to be used in the future for sterile environment purposes.