On December 12, 2013, Sterling Professor and Chair of Genetics Richard Lifton was awarded a $3 million Breakthrough Prize in Life Sciences for his work studying the genetic causes of hypertension. Sponsored by Silicon Valley entrepreneurs including Mark Zuckerberg, Priscilla Chan, Sergey Brin, Yuri Milner, and Anne Wojcicki, the Breakthrough Prize "recognizes excellence in research aimed at curing intractable diseases and extending human life."
Hypertension, or high blood pressure, is a key risk factor for a wide range of cardiovascular diseases and disorders. Over 20 years ago, Lifton proposed that hypertension might be linked to single genes. At the time, the causes of hypertension were poorly understood and were thought to be too complicated for this analysis. However, drawing upon his experience studying fruit fly genetics, Lifton knew that single gene mutations in flies could "change one body part into another." He then hypothesized that more complex diseases like hypertension could also be caused by a set of genetic mutations.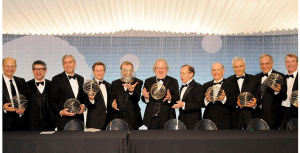 To identify specific genes affecting blood pressure, Lifton "scoured the planet looking for extreme outliers in the population with either extremely high or extremely low blood pressure." He discovered around 20 gene mutations associated with hypertension. After analyzing the data, he found that the mutated genes were "not distributed across the physiological landscape," but rather converged on salt management in the kidneys. Lifton's work, now the cornerstone for understanding blood pressure regulation, has led to improved methods of treating and preventing hypertension worldwide.