A fast-growing market worth over $2.2 billion, 3D printing plays a significant role in science and industry and has even made its way into homes for personal use. Invented in the early 1980s by Chuck Hull, 3D printing has actually been around for quite some time, but its recent popularity has invited curiosity about how this technology operates.
The process begins on a computer. Using software for computer-aided design (CAD), the computer generates a virtual model of the desired object. The software then drives the 3D printer to build the object layer by layer. The printer first melts plastic and applies it onto a stage. This plastic hardens into a layer a few dozen microns thick. Subsequent layers are then deposited on top of previous layers, eventually creating a 3D object. To produce more complex structures, including those with movable parts, support materials are used during the printing process and are dissolved away afterward.  In contrast to traditional subtractive manufacturing, which cuts raw materials into desired shapes, this 3D printing process is described as "additive manufacturing."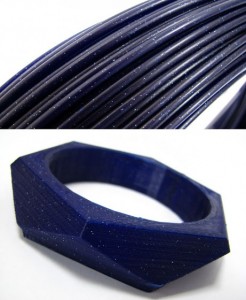 Some industry leaders have dismissed 3D printing for use in manufacturing, primarily citing its high cost and low efficiency. However, others argue that the true advantage of 3D printing lies in its versatility and ability to generate detail. Medical scientists are printing prosthetics, engineers are printing working prototypes, and entrepreneurs are printing clothing. To most, 3D printing represents an exciting way to create things that were previously only imaginable.