On September 14, Glenn Adam Chin, a former head pharmacist at the New England Compounding Center (NECC), was arrested and put under criminal investigation. His crime was related to a deadly meningitis outbreak that occurred across the country in 2012. This incident that killed 64 people and affected more than 680 others is a reminder of the potential criminal use of science.
Chin has been accused of several unsafe practices in his lab, which likely sparked the meningitis outbreak. Using improperly sterilized equipment and inaccurate testing procedures, as well as failing to maintain hygiene in sterile clean rooms, caused fungal contamination of the drug methylprednisolone acetate (MPA), meant to be injected into patients experiencing inflammation of the back. Chin has been further accused of mislabeling the drug in an attempt to get more physicians to use it on their patients. This incident has shed light on faults in the current drug regulation system, and on science's ability to cause deathly large-scale outcomes.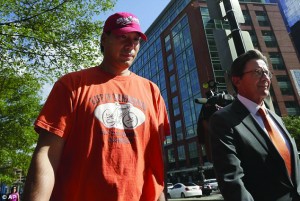 MPA is an anti-inflammatory glucocorticoid that decreases the patient's immune response to diverse stimuli, which in turn increases susceptibility to infections. When physicians injected MPA into patients, the contaminating fungi were given direct access to the bloodstream, and were thus quickly able to invade the central nervous system. This exacerbated normal meningitis symptoms. Contaminated MPA, then, was a double hit for patients: A weakened immune system on top of direct injection of fungi caused a sudden, drastic outbreak of fungal meningitis. According to the Center for Disease Control and Prevention (CDC) and the Food and Drug Administration (FDA), a type of fungus called Exserohilum rostratum was found in affected meningitis patients associated with this outbreak.
Meningitis, which can be viral, bacterial, or fungal, causes inflammation of the meninges, the protective membranes covering the brain and spinal cord. Functioning as protective layers, the meninges allow the brain to float in a liquid known as cerebrospinal fluid (CSF). The inflammation of the meninges causes abnormal circulation and reabsorption of CSF. This increases pressure inside the skull, which compresses brain structures and oftentimes restricts blood flow, ultimately damaging the brain and spinal cord. Although the exact mechanism is unclear, high intracranial pressure is known to cause painful headaches often accompanied by blurred vision. Other symptoms of meningitis include high fever, stiff neck, vomiting, nausea, and confusion.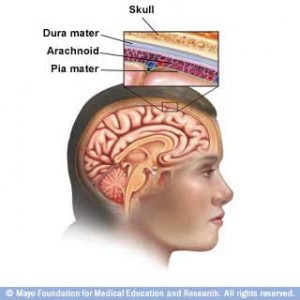 It is hard to imagine how a drug compounded at one center could have had such a large affect across the country. The NEEC, located in Massachusetts, acted as a mass manufacturer that shipped drugs to hospitals across the country. In fact, the contaminated vials of MPA were shipped to 23 states, thereby causing a countrywide outbreak. Furthermore, NECC was classified as a compounding pharmacy, not a drug manufacturer, and therefore was not subject to strict FDA regulations. This reveals a potential blind spot in the FDA's regulation practices, and an open door for criminal uses of science.
There is no doubt that science has advanced us in many ways, but the 2012 fungal meningitis outbreak demonstrates that when put in the wrong hands, science can be dangerous. Whether or not Chin's poor lab practices were intentional, measures must be taken to prevent similar outbreaks from occurring in the future. Supervisorial pharmacists should check all sterilization of medications, both in the lab and at hospitals as necessary. Scientists must take extra precautions as technology progresses in order to maximize the wonders of science and minimize its vices.