Many of us have dreamed of feasting on fries, ice cream, and chocolate without the worry of weight gain.  So far, such consumption without consequence has been impossible. But recent research opens the door for new "miracle drugs," which will target genes that regulate metabolism, and could potentially interfere with the normal weight gain that results from a high-sugar diet.
In a study published in the October edition of Nature, researchers Shashan Pang and Dana Lynn at the University of Southern California explored two metabolic enzymes in C. elegans. SKN-1, which correlates to human homologue Nrf2, regulates the transcription of genes responsible for lipid metabolism. Alh6, which correlates to human homologue ALDH4A1, is involved in digestion of the amino acid proline. Through their worm model, the scientists showed that the hyperactivity of SKN-1 protects against fat accumulation from a high-sugar diet, while mutations in alh-6 accelerate metabolism of fat reserves by increasing expression of genes responsible for lipid metabolism. Essentially, mutations in both genes prevented weight gain in worms.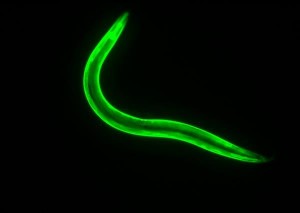 In the future, these genes may be manipulated to suppress fat buildup. Patients who suffer from chronic eating or weight gain disorders would benefit from drugs that act on the genes overseeing metabolism. Companies have already started producing drugs to target Nrf2 in humans, and researchers are excited about future directions for "miracle drugs" that will counteract obesity.
Obesity is the result of fat gain, while metabolism is the process by which chemical energy in the form of glucose is transformed into usable energy within the body. Through a series of chemical reactions, food energy is broken down so that it can be used within the cell. These reactions rely on various enzymes encoded in an organism's genome. Genetic mutations lead to specific mutated proteins, which can change how an organism processes glucose. The general goal for miracle drugs, then, is to induce specific mutations that will set off the chain reaction resulting in faster, more efficient metabolism of fat.
Pang and Lynn's study used an alh-6 mutant worm to demonstrate that proline and lipid metabolism are related. When worms are exposed to the stress of starvation, alh-6 mutants activate SKN-1, as well as several other compensatory mechanisms, in order to mobilize fat stores. The researchers concluded that SKN-1 protects against fat accumulation, that the loss of alh-6 function mobilizes fats during fasting, and that these two genes work within one system because alh-6 increases expression of SKN-1. Both genes in collaboration mediate lipid metabolism. The link between SKN-1 and alh-6 reveals a previously undiscovered relationship between the metabolism of fat and the amino acid proline. Nrf2 and ALDH4A1 could potentially be manipulated to accelerate fat metabolism in humans, just as SKN-1 and alh-6 affected fat metabolism in C. elegans.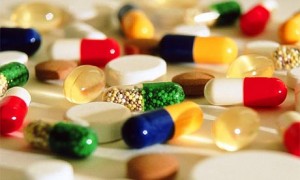 The results of this study provide exciting new research directions, especially the opportunity to probe the relationship between proline and lipid metabolism. While this study contained no actual drug development, the connections formed and confirmed by Pang and Lynn provide a basis on which further discoveries can be made. The public will likely be most excited by the prospect of miracle drugs preventing weight gain, no matter how many sugary snacks individuals consume. But this research has implications on real public health problems of obesity and nutrition, as well as on refining our understanding of the genetic regulation of metabolism.