The 2014 Rio World Cup saw the gathering of top soccer stars from around the globe. There was one new player in particular that caused quite a stir. His name? The Brazuca. This soccer ball, made especially by Adidas for the 2014 World Cup, proved to be a star performer in the games, rehabilitating Adidas' image after the poorly-received Jabulani ball of 2010.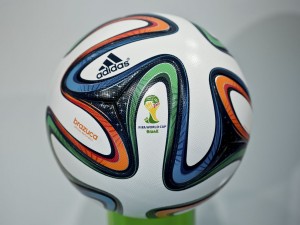 The Brazuca has been praised for its predictability and consistency on the field. Its design incorporates a number of new features to improve the ball's performance. Most noticeably, the new ball has only six panels, versus the Jabulani's eight and a standard ball's thirty-two. Fewer panels means fewer stitches, which cuts down on friction between the air particles and the surface of the ball when it is in motion. Less friction results in decreased turbulence and makes the ball's movement more predictable.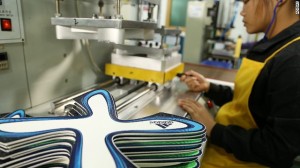 However, smoother balls tend to experience more drag, a force that causes the ball to swerve unexpectedly. The Jabulani's practically uninterrupted, 8-paneled surface was too smooth, causing it to dip randomly in the air. To counter this effect, the Brazuca is covered with little bumps that create a rough surface. Players are thus able to get a better grip on the ball, and there is reduced drag. The Brazuca also features long, deep seams along its panels that disrupt the smoothness of the ball to enhance its aerodynamic movement.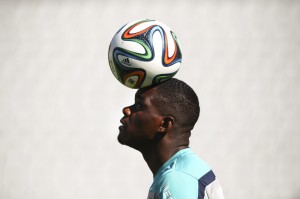 The Brazuca was well-received at the 2014 World Cup, garnering positive reviews from players, coaches, and fans alike. The question now is: what's next for soccer ball design?