On March 5, Liberia's last Ebola patient was discharged from a treatment unit in Monrovia. Although this most recent Ebola outbreak has been the worst in history, its end is near.
Since the outbreak began in February 2014, the number of cases has declined dramatically. It is difficult to pinpoint exactly what led to this decline, but experts credit three major factors: First, the Liberian government initiated policies to limit social contacts and to increase hygiene. Second, as people became more aware of Ebola, they naturally reduced their number of social contacts. Finally, Liberia opened isolation units for targeted isolation and self-quarantine, which appears to be the most effective intervention in reducing transmission of the disease.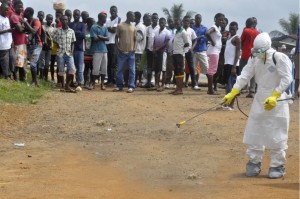 At the start of the outbreak, researchers at Yale's Center for Infectious Disease Modeling (CIDM), headed by Dan Yamin, created an Ebola transmission model to evaluate the effectiveness of targeted intervention in Liberia. They found that relief efforts should be directed at expanding hospitalized case isolation, and Liberian officials successfully implemented this advice.
Yamin's transmission model incorporated two major variables: viral load and social contacts. "At a relatively early stage, individuals who will not survive have a significantly higher viral load than survivors. Within four days it is possible to predict whether or not a patient is going to die," Yamin said. "Although non-survivors suffer from more severe symptoms and consequently have fewer social interactions, we found that non-survivors are considerably more infectious than survivors."
Yamin emphasized that his model offers insight on best practice in controlling Ebola: "In order to protect family members and others from infection, it is most beneficial to target non-survivors when resources are limited."