At least 12.7 million people discover that they have cancer each year. Approximately 60 percent of these people will die from the disease, establishing cancer as the leading cause of death worldwide. In the United States, Vice President Joe Biden has begun a mission to reduce these numbers. His "moonshot" to cure cancer is a new initiative that incorporates cutting-edge science, an upsurge in resources, and a distinguished alliance of cancer researchers and physicians.
In early January, Biden's staff invited 15 scientists from the American Association for Cancer Research (AACR) to discuss the initiative in Washington, D.C. The selected individuals represented 39,000 members of the AACR from numerous facets of cancer research. Among these experts were Patricia LoRusso, associate director of innovative medicine at the Yale Cancer Center, George Demetri, professor of medicine at Dana-Farber Cancer Institute in Boston and Victor Velculescu, co-director of cancer biology at the Johns Hopkins Kimmel Comprehensive Cancer Center.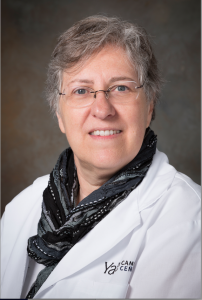 The meeting focused on tactics to advance cancer research and to increase the availability of treatments for patients. Biden's staff emphasized the need to share information among institutions, dovetailing with several new initiatives launched by the AACR. One of these is Project GENIE (Genomics, Evidence, Neoplasia or tumor, Information, Exchange). Project GENIE is a data-sharing registry that includes the genetic profiles of tumors from patients across the globe.
"It is really difficult for individual institutions to coordinate," Velculescu said, adding, "It would be beneficial to have a national effort to share data." By coordinating cancer research, Project GENIE helps to improve medical decision-making. Physicians can select appropriate treatments based on clinical outcomes of previously profiled tumors.
According to LoRusso, the January meeting also provided the AACR members with an opportunity to thank the federal government for an additional $2 billion investment from the National Institutes of Health (NIH). This contribution advances revolutionary areas of cancer research, such as personalized medicine, by providing innovators with the financial means to support their projects.
"Increasing funding allows translational researchers working closely with bench scientists to bring their science into the clinic," LoRusso said. With an increase in finances, researchers have more opportunity to create smarter drugs and better therapies.
Alongside the increase in information sharing and funding, Biden's team is focused on unifying members of the private sector and government with physician-scientists and researchers. "Trying to harmonize and align these disparate federal agencies is really a wonderful start," Demetri said. "That to me is most exciting." With all of these entities working together for the first time, Biden's "moonshot" to cancer is a major step in the right direction for new and powerful treatments.
"Cancer is a disease where many new therapies are beginning to work," Velculescu said. "But we have a lot to learn."