On Monday, February 8th, 2016, Chipotle lovers across the nation had to look elsewhere for their beloved burrito fix. After months of media attention, the restaurant chain closed all of its establishments for a national meeting concerning its ongoing work to mitigate the effects of several incidents of food-borne illness.
Although the word "Chipotle" seems to have become synonymous with "E. coli" in the public mind, customers eating at disparate locations have been affected by three entirely different ailments: Norovirus, Salmonella Newport, and Shiga toxin-producing Escherichia coli, an organism that produces a substance that halts protein production in cells. Of these, the former is a virus and the latter two are bacteria; all three, however, are associated with contamination occurring in food-harvesting and handling procedures. The symptoms of these food-borne illnesses include stomach pain, nausea, and diarrhea, though their severity can increase if there are complications.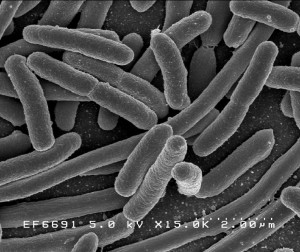 The first outbreak of Norovirus at Chipotle occurred in California's Simi Valley during the month of August 2015 – almost 100 customers and employees became ill. Around the same time, customers eating at several Chipotle locations throughout the state of Minnesota were sickened by Salmonella in an outbreak that has since been attributed to contaminated tomatoes. In November and December, the Centers for Disease Control and Prevention (CDC) investigated an outbreak of two different strains of E. coli that sickened individuals in 12 states. Additionally, during the same period, an outbreak of Norovirus occurred at a Chipotle in Boston, which affected at least 136 Boston College students. As of yet, it has not been linked to the Norovirus outbreak in California.
So, what exactly does the fast-dining chain's track record with food-borne illness reveal? "I would say that when you have distinct events occurring in … widely geographically dispersed locations, that you're doing something wrong," said Robert Heimer, professor of pharmacology and epidemiology at the Yale School of Public Health. "A one-off event is unfortunate, but not always indicative of a systemic problem. This [pattern] suggests some kind of systemic problem." Whether this issue stems from the farms where the food is grown, the plants where it is processed, or the establishments where it is served, preventative measures must be taken to decrease such frequent food contamination with bacterial and viral pathogens.
In order to deal with food-borne illness in the long-term, Heimer said that a thorough data-reporting system should be established to provide epidemiologists and public health officials with the information necessary for a prompt and suitable response mechanism. He added that Chipotle should focus for now on training its restaurateurs to ensure employees stay home from work on days when they are sick.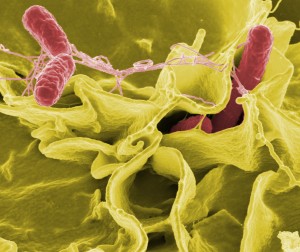 Unfortunately, this is a frequent problem in fast-food restaurants. "Food handlers are traditionally very poorly paid and do not have [sufficient] … benefits or sick time off, so they are put in the position of forcing risk on other people because they cannot put their own families at risk," Heimer said. "Essentially, it's a choice between spreading disease and not having a salary," he added.
Fortunately, Chipotle announced in a recent press release that it has begun implementing an "enhanced food safety plan" that aims to address several issues in food safety and employee well-being. Notably, the plan promises paid leave for sick employees, as an incentive for them to recover before coming back to work. With these new initiatives, Chipotle hopefully will set a positive example for other fast dining chains, minimizing the spread of contagious illnesses while satisfying consumers' cravings for burrito bowls.