"Anything you can do I can do better / I can do anything better than you," opens the duet between Annie Oakley and Frank Butler in the Broadway musical, Annie Get Your Gun. Throughout the number, Annie proves exactly how much better she is than Frank at such activities as singing, shopping, and shooting a gun. The song has become the go-to anthem for competitions between girls and boys. Outside of Broadway, the playful lyrics also can be used to describe perplexing findings about the clinical psychology of autism, a neurodevelopmental disorder characterized by impaired social interaction skills and repetitive behaviors. Contemporary psychiatric research has often shown that girls seem to overcome the social disabilities found in autism better than boys. A study led by Katarzyna Chawarska, director of the Yale Early Social Cognition Lab, offers new evidence for how this developmental resilience may arise in girls.
"Autism is very heterogeneous," Chawarska said. "It can express differently in boys and girls." For over 70 years of research, autism has been found to be more prevalent in boys than girls. Frederick Shic, director of the Yale Technology and Innovation Lab, said that the autism research community is making a greater effort to focus on girls with the disorder. Shic, who worked closely with Chawarska in the Yale-based study, added that their team's aim was to improve the understanding of this difference between the sexes.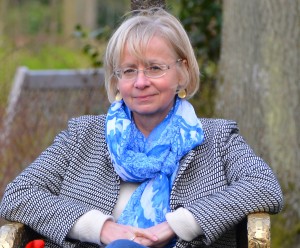 To better distinguish between how autism develops in boys and girls, researchers are studying younger siblings of children with autism. Previous studies have revealed that a child's chances of developing autism increase if he or she has a sibling diagnosed with the disorder. With this observation in mind, the Yale team studied children younger than two years of age, the age at which symptoms of autism first tend to arise. Participants in the study were divided into two pools: a high-risk pool of young children who have siblings with autism and a low-risk pool with no close family history of autism. The pools were further divided into groups of boys and girls, so the team could gauge if the infants develop differently from six to 24 months of age. They used eye-tracking technology to see how often children from 6 to 12 months of age would look at social stimuli, such as human faces. The team also tracked how preoccupied these children were with non-social stimuli, such as an empty background or a toy.
"We are always saying things like, 'When the scene is showing a person, kids with autism are paying less attention,'" Shic said. "Where [children] look defines the experiences that [they] are having." Humans primarily look at the faces of other people to gain social information, such as another's emotional state, to guide their interactions. Children train their brains with such data to develop these behavioral tendencies.
Scientists and parents alike have long ascribed children with autism to focusing more on objects than people. Chawarska argues otherwise. Her previous research found children with autism to look at objects no more than healthy children do, but rather to focus less often on people, comparatively. The Yale-based study not only supported her view, but also demonstrated that children at a high-risk of developing autism can be differentiated based on sex. Compared to high-risk boys, high-risk girls tended to focus on social scenes or human faces more often. More surprisingly, these girls even paid more attention to human faces than both low-risk boys and girls did. "Those high-risk girls were looking a lot more at the social scenes, at the social information," Shic said.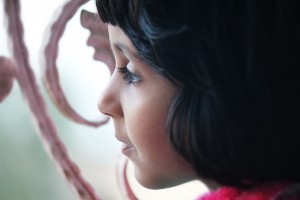 Despite their odds of developing autism, high-risk infants who focused more on social stimuli had less severe social impairments by 24 months of age. Since girls in the high-risk group focused more often on these stimuli, their early years of development were more socially enriched. The enrichment, in turn, takes the high-risk girls on a different developmental trajectory than their counterparts, becoming more socially alert than expected.
Previous research has revealed that the brains of individuals with autism are wired differently than that of the average person. Building on this idea, Chawarska and Shic hypothesized that children with autism may have reduced interest in social stimuli because of impaired reward circuitry in their brains. For high-risk girls in particular, the reward from responding to social stimuli may be large enough to motivate further interaction. In turn, this internal behavior would lead to external behaviors that differ from those that characterize autism. Given current diagnostic criteria, such altered development could explain the lower incidence rate of the disorder that prevails in girls.
Testing for autism, however, cannot be reduced to whether or not a child is looking at a face. Scientists view autism as a spectrum disorder because of how differently it manifests in each individual. Even if boys and girls have many of the same genes, they may still end up displaying vastly different behaviors and features. Mutations in certain genes associated with autism have had different effects on males and females: for boys, the resulting behaviors fit the diagnostic criteria for autism and for girls, they fit the diagnostic criteria for anxiety disorders.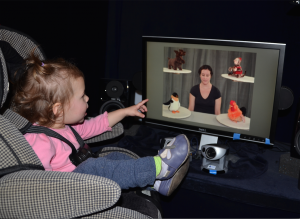 The current diagnostic criteria for autism does not reflect the differences in behavioral patterns associated with each sex. Chawarska wondered, "Do we have the right diagnostic criteria for girls?" Currently, diagnostic tests have focused mostly on deficits in behavior that have been observed in boys with autism. This stems from the fact that most studies on this disorder, even the one currently being discussed, have involved predominantly male participants. Such tendencies have a propagating effect on diagnostic tests. Since most studies focus on males, the resulting changes in diagnostic criteria tend to fit boys better. In turn, further studies inadvertently or unwillingly recruit more males for research, since more boys are diagnosed with autism. The cycle makes it even more difficult to investigate how autism develops differently—if at all—in girls.
Chawarska thinks that challenging the current diagnostic criteria can help to redefine and improve it. Shic supports this idea, believing that scientists and the public alike have been looking at autism with blinders. Both believe autism researchers should try to first approach their questions with an open mind in the future. They applied this mindset to their own research by conducting their study without any expectations about either gender. The team hopes that their research may be used as an example in the field, as future studies that take the differences between the sexes into account may change the diagnostic criteria for autism. As a result, clinicians would more accurately diagnose children with the disorder, taking the uniqueness of each individual into account. Hopefully, such improvements will translate into better treatment.