The Environmental Protection Agency (EPA) recently granted Michelle Bell, Yale professor of environmental health, ten million dollars to fund the creation and operation of a climate change center. The new research hub, known as the SEARCH (Solutions for Energy, AiR, Climate, Health) center, will be based at the Yale School of Forestry and Environmental Studies (F&ES).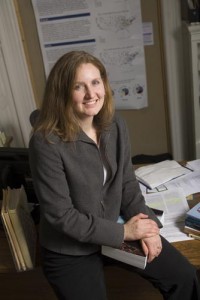 Over the course of its five-year duration, the EPA grant will cover a range of expenses, such as research equipment, the development of new technologies, and the salaries of certain Yale professors. Research projects at the center are currently underway, although they are still in the early stages. These projects are not the exclusive domain of Yale faculty; people from other universities, such as Johns Hopkins and the University of South Carolina, also are involved. Together, these researchers bring a wide range of expertise—in geology, public health, and environmental engineering, for instance—to the center.
"The EPA recognizes that solutions to [the problem of climate change] will not come from any one discipline," Bell said. "We built the team around people who were not only internationally recognized experts, but also committed to interdisciplinary research and respectful of other disciplines."
Research generated by the center will focus on the interaction between human health and climate change. Bell said that this data, derived from four different—albeit interrelated—projects, will be used to better inform policymakers who are responsible for making decisions about major environmental issues. "Project 1" estimates how the transition from fossil fuel to renewable energy affects emissions of greenhouse gases in the United States. "Project 2" assesses the maximum levels of various types of air pollution that are considered to be safe for human health. "Project 3" estimates the impact of energy transitions studied in "Project 1" on the levels of air pollution studied in "Project 2." Finally, "Project 4" estimates the health consequences of energy transitions, as well as their impact on climate change.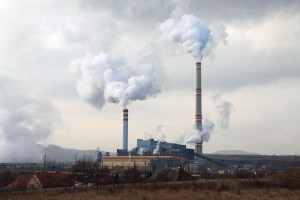 Bell said that several support units will assist in developing these projects. A spatial analysis team, for instance, will aid researchers' statistical research. A policy analysis unit will help to bridge the divide between science and policy; this team will meet with policymakers to uncover questions about the impact of pollution on human health. They also will research the most effective presentation methods to use with these government officials.
Beside the novelty of the center's support units, SEARCH is unique because the majority of the data it will generate will be publicly accessible. "There's a lot of misinformation out there," Bell said. "Once there is more accurate data, people in general will be able to make more accurate decisions regarding their health and climate," she added.