Dr. Brian Kobilka has certainly had a successful career in research: he runs a biochemistry lab at Stanford, has published widely in top journals such as Science and Nature, and won a Nobel Prize in Chemistry in 2012 for his research on the adrenaline receptor. He even fondly recalls a colleague calling him an "irrational optimist" for his constant persistence in the lab. Kobilka's personality and accomplishments suggest he is the perfect researcher, but he did not immediately realize research was his calling.
As a child, Kobilka wanted to become a practicing clinician. He grew up in the small town of Little Falls, MN, where he admired his childhood pediatrician. Since clinical medicine was a well-paying and stable job, it seemed like a great career option. With parental encouragement, Kobilka studied biology and chemistry at the University of Minnesota Duluth, intent on preparing for medical school. Although he worked on several small research projects, he did not know if he would succeed as a researcher, and set out to pursue an MD at the Yale School of Medicine.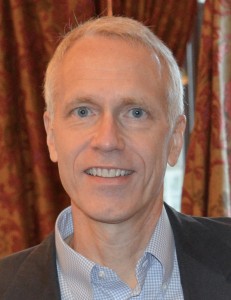 Kobilka describes moving to Yale as shocking—living in an urban environment and interacting with intimidating classmates were entirely new experiences. "Yale was a really special place, though I don't know if I knew it before I went there," Kobilka said. "Our basic science lecturers encouraged us to really understand things in molecular and mechanistic detail, and certainly didn't teach us to pass board exams. It was really a great place to go to medical school. And I think it had quite an impact on what I ended up doing."
The challenges Kobilka faced at Yale played a huge role in his eventual decision to become a researcher. In particular, he enjoyed the original scientific research he was required to conduct. One summer, Kobilka did field research on dengue fever in Malaysia, preparing for a potential thesis project. The project was not entirely successful, but it sparked his interest in basic research, leading him to his eventual thesis project: a study of the genetic diversity of the rotavirus, which causes inflammation and irritation in the gastrointestinal tract.
After his residency, Kobilka completed a four-year research fellowship at Duke. He worked in Robert Lefkowitz's lab, studying G protein coupled receptors (GPCRs), an important class of molecules that carry signals into the cell. In the Lefkowitz lab, Kobilka and his colleagues isolated and generated a gene encoding an adrenaline receptor—the receptor that initiates the "fight or flight" response in cells—which he would later characterize at Stanford.
Kobilka went years without success, and his time in the Lefkowitz lab was a turning point in his career. When asked how he continued in the face of failure, Kobilka joked that he always found solace in the logical nature of science and in the fact that there was always an explanation for a failed experiment. He also contributes his success to exchanges with gifted postdocs that exposed him to a variety of fields—from biochemistry to pharmacology—and ultimately prepared him to start his own lab at Stanford.
At Stanford, Kobilka continued to study the adrenaline receptor and eventually attained molecular "snapshots" documenting the act of signaling. Using these clues, he could explain exactly how adrenaline signaling works, atom by atom, and as a result, he won the 2012 Nobel Prize in Chemistry with his mentor, Lefkowitz. Now, Kobilka characterizes the structures, functions, and dynamics of other important receptors in the GPCR family. He just published a study on opioid receptors, the molecules that pass pain-relieving signals into the cell.
Reflecting on his own path, Kobilka explained why he eventually chose research: "If you land in an area of research that's interesting and that fundable, it's a great way to spend your life. You'll always be challenged and will constantly be exposed to young people often smarter and more creative than you are. The only thing it lacks is financial security, both for the lab and for yourself and your family."
Throughout Kobilka's career, long-term failure was always a possibility, but he continued until he was met with success. Though winning the Nobel Prize was an enormous accomplishment, his decision to shift paths from practicing medicine to research was perhaps an even greater one because he found the courage to pursue his interests. Kobilka's story is not only a lesson in perseverance, but also in following your heart.