Most of us know that solving a problem, whether it is a question on an exam or a roadblock encountered in a long research endeavor, almost always requires a bit of luck. Professor of Electrical Engineering and Applied Science Tso-Ping Ma, PhD '74, is no stranger to that luck. It may, however, come as a surprise that Ma, whose work has spanned continents and earned him several patents, started research in his current field by accident.
Ma attributes his initial interest in engineering to his parents. Ma was born in China, but he and his parents fled to Taiwan following the Cultural Revolution. "They led a pretty meager life in those days," Ma said. Given his parent's often sporadic employment as civil servants, Ma sought out a career that would provide him with greater stability.
Ma attended National Taiwan University, earning a B.S. in electrical engineering in 1968. In Taiwan, Ma grew accustomed to big-picture thinking, which he found to be endemic to the Chinese educational system at that time. When he transitioned to Yale University, where he completed his Master's and Doctorate degrees, Ma was struck by the contrast between the educational systems of Taiwan and the US: the emphasis on minute details was unfamiliar to him, and the very existence of research universities was also new– this type of institution was largely absent from Taiwan while he was in college[4].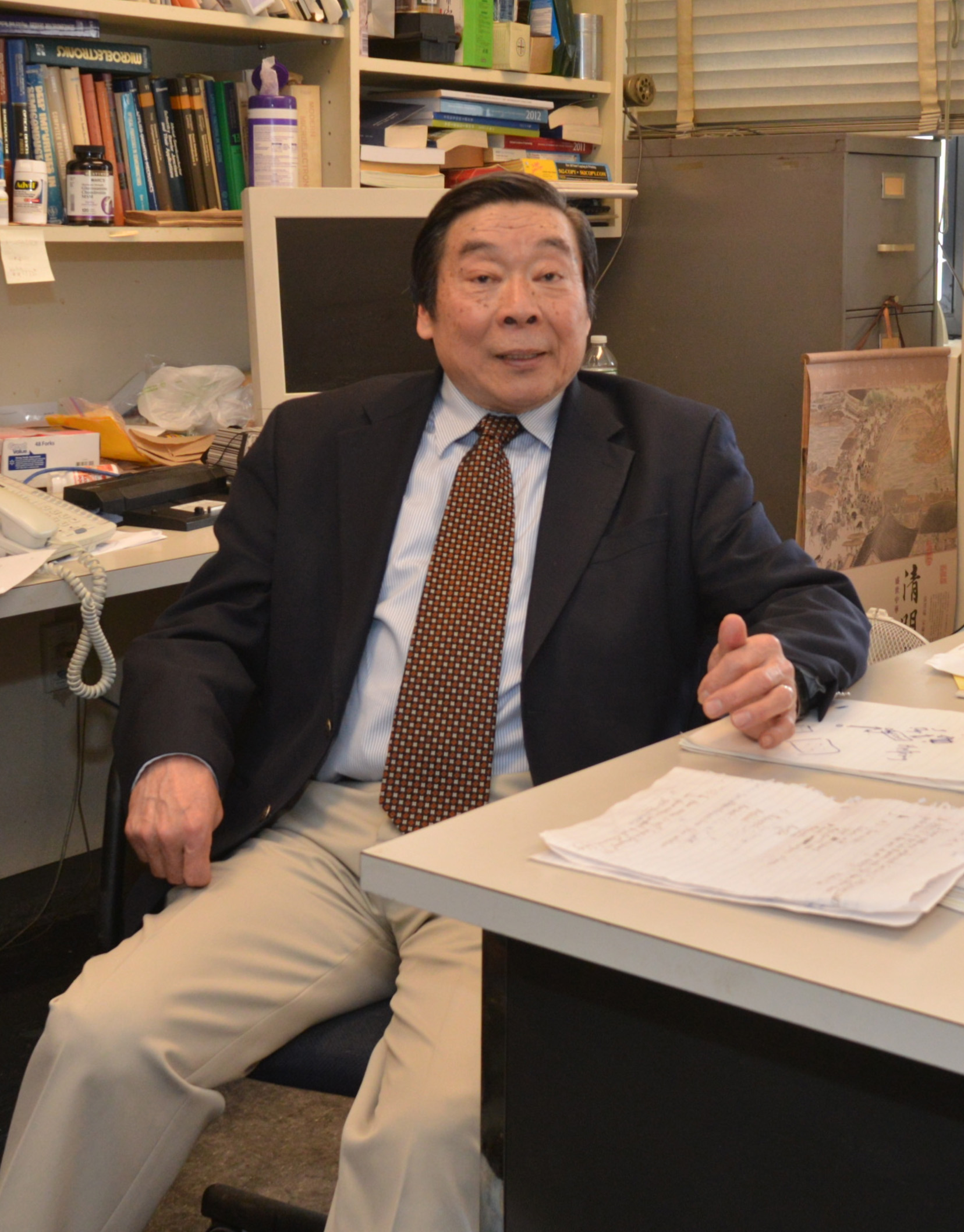 In the end, it was lucky for Ma that research is so strongly integrated with learning in American universities. During his time as a Ph.D. candidate at Yale, Ma often accompanied his wife to her molecular biology lab, where she was researching the effects of radiation on bacteria samples. One day, when Ma's wife took a sample out of the radiation-emitting machine to observe mutations in the bacteria, Ma was spellbound by the appearance of the glass tube that contained the bacteria. The once-clear glass tube was now completely gray.
By this time, Ma had begun to research semiconductors with professor Richard Barker, his thesis advisor. Semiconductors, materials with modest electrical conductivity, are essential to electronic devices. To make a semiconductor, impurities are introduced to the element silicon in order to provide it with some conductive abilities. Since electrical devices must function in a sea of radiation, from the sun's rays to FM radio-waves, engineers must develop semiconductors that can filter out unwanted background noise and avoid degradation.
Ma had not initially intended to research radiation. However, when he saw how radiation affected glass, he wondered what it would do to silicon-based semiconductors. This initial spark motivated him to research the effects of radiation on silicon chips and semiconductors. His historic findings would ultimately aid US security. During the Cold War, guided missiles deployed by the US needed to resist the radiation generated by Russian neutron bombs, which emit high levels of radiation. If they could not, Americans would be in danger, since the missiles could deviate from their intended course.
Radiation-resistant technologies have applications outside of American security. Satellites must also be able to withstand high-levels of radiation. When satellites are deployed, they enter a radiation-rich environment, and their electrical systems are at risk of deteriorating. Any resulting malfunctions would interrupt satellite communication with receiving centers on Earth. Without Ma's work, satellites today would have significantly shorter lifespans, making life-saving information and Netflix much harder to access. "This research highlights that a multidisciplinary approach to work is the best way to move forward, because you can learn from other disciplines," Ma said, referencing his discovery in the molecular biology lab.
Current engineering students ask Ma how best to prepare themselves for the ever-changing world of science and technology. In answering, Ma addresses the fluidity of science today. As innovations are continually made, technology becomes obsolete quickly. In order to stay ahead of the curve, Ma advises students to gain a breadth of knowledge in different subject areas. If an engineer has breadth, depth, and purpose, the only remaining asset they need is, perhaps, a bit of luck.