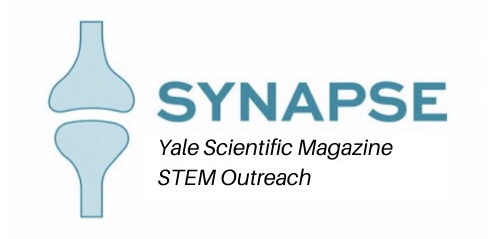 Synapse is the official outreach team of Yale Scientific Magazine. As a Yale Dwight Hall member group and student organization, it is in charge of the community outreach projects of YSM. It aims to cultivate the interest in science, research, and scientific journalism in students of all ages, and to help them pursue science after high school.
Super Science Sundays!
Over the course of Yale Synapse's Super Science Sunday three-day virtual event, you will learn about the evolution of infectious diseases (March 13), take mini-Yale lab tours accompanied by demonstrations of research projects (April 3), and get a taste of how science is used in the real world by watching scientific demos (April 24)!
Next event: 04/24 – Science in action! REGISTER HERE
Future Events
04/24 – Science in action
08 – Essay competition Opens
Resources
Synapse has collated a list of science and engineering resources for the curious mind! Feel free to make use of our library to seek out your next mystery.
To be updated!
Contact Us
If you have any questions or concerns, please do not hesitate to contact us at yalesynapse@gmail.com.