In the movies, scientists wear white lab coats and bend over toxic liquids in windowless laboratories. An older man with white Einsteinian hair has an epiphany one day, shouts "Eureka!" victoriously holds up a test tube, and his discovery cures thousands of people.
It is easy to forget how much this storyline skips. But outside the movie theater, a wide gulf stretches between the Eureka moment and a cure. Filling this gulf are long periods of additional research and extensive drug testing. These periods are unavoidably infused with high amounts of both money and risk. The entity capable of spanning the gulf, guiding the often-twisted path of a scientific discovery to its new life as a drug, is the biotechnology company.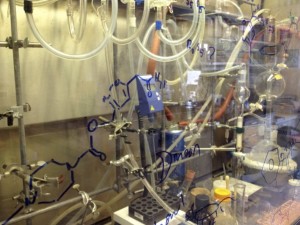 Before 1980, the federal government owned the intellectual property produced with research funded by the government. It was therefore up to the federal government to commercialize and develop discoveries made at an institution like Yale. But often the government retained patents but did not license them, so discoveries sat in laboratories, unused. With the 1980 Bayh-Dole Act, the University was allowed to take charge of privatizing its own research discoveries. Yale took little advantage of the policy change, compared to other universities like MIT and UCSF, until Richard Levin became the University's President in 1993. As an economist especially attuned to the drug field – his Ph.D. thesis was entitled "Intellectual Capital in the Pharmaceutical Industry" – Levin and his administration put structures in place that would encourage the creation of companies based in New Haven. During the course of Levin's tenure, several dozen different biotechnology companies arose as direct outgrowths of Yale professors' intellectual achievements.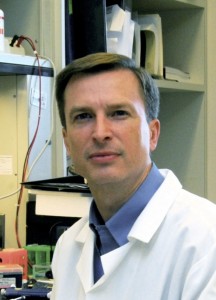 Yale's Newest Biotech: Arvinas
The newest biotech to grow out of Yale research is called Arvinas. In just the last few months it has budded out of the research of Craig Crews, Professor of Molecular, Cellular, and Developmental Biology, Chemistry, and Pharmacology, and the director of the Yale Center for Molecular Discovery. The company has fourteen employees so far, and hopes to have twenty-five by the spring.
Arvinas is investigating ways to induce the degradation of certain harmful proteins implicated in cancer and other serious illnesses. This is a novel approach to curing disease: most drugs use small molecules to block harmful proteins but do not actually remove them from the system. Due to the fact that some proteins cannot be blocked using current methods, Crews' new approach has the potential to eliminate proteins that currently lie outside our medicinal control.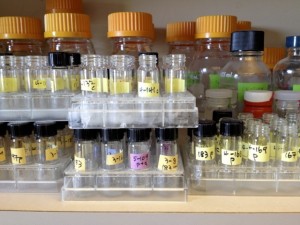 Crews did not invent the concept of protein degradation. Scientists have known for years that every protein in the body is broken down when it shows signs of tiredness. Cells recognize when it is time to degrade proteins by monitoring their structures and sensing when they are altered. Healthy proteins have stable, organized, three-dimensional structures. Certain specific amino acids line their surfaces, while different amino acids remain hidden inside the molecule, like internal organs that are never revealed. But after too many uses, a protein begins to wilt. Bonds become unbound and the molecule's organs spill outwards. A cell detects the exposed innards, determines that the protein is nearing its demise, and marks it for destruction.
This built-in cellular ability to degrade its own proteins is what Arvinas hopes to manipulate. Crews has found a way to tag perfectly healthy proteins with compounds that resemble the protein's normally hidden internal structures. The tags make the cell think the protein is wearing out. As a result, the cell is tricked into destroying the proteins that are harmful to the body. One of Arvinas's goals is to create a tag that can target proteins responsible for maladies like cancer and autoimmune diseases, destroying their proteins and therefore halting their progress.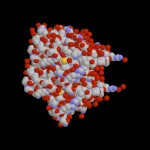 Investors Get Interested
Because of its promise as a drug, groups have jumped at the opportunity to invest in the research and in Arvinas: as of late September, in the very early stages of its creation, the company had raised $18.25 million.
Crews says he recognizes why investors are highly interested in Arvinas. "I was fortunate in a combination of things," he says. "One, the science is very attractive – it's an innovative approach that others haven't tried – and I was able to demonstrate previously a successful startup in Proteolix. And so there are multiple factors that allowed this to come together nicely."
Proteolix is the company Crews' research inspired ten years ago. It was extremely successful: the drug it yielded, Krypolis™, is now approved for patients suffering from multiple myeloma, a cancer of the white blood cells. Then in 2009, Onyx Pharmaceuticals acquired Proteolix for over $810 million. A success like that under Crews' belt no doubt helped persuade investors considering contributing to Arvinas.
The second reason Crews gives for investors' interest – that the science behind the company is innovative and attractive – is also an important factor. But many biotech companies, even ones investigating science just as innovative and attractive as this one, fail to garner support. This is because the science and the researcher's past experience are not the only criteria holding sway over investors.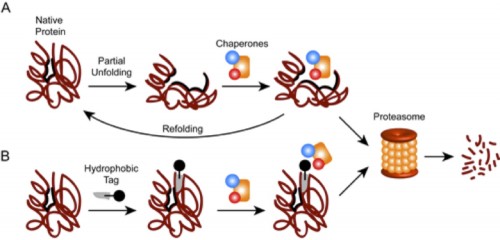 Why Some Biotechs Fail
Investors must contend with other forces at play when deciding how to allocate their funds: pharmaceutical companies. Biotech ventures must cater to these giant companies' interests in order to be successful, as they choose which drugs to manufacture and which to reject.
Ronald Breaker, Yale professor of Molecular Biochemistry and Biophysics, has experience with a failure of interest on the part of pharmaceutical companies. Over ten years ago, Breaker discovered a new class of RNA molecules that act as switches, primarily in bacteria. Flipping one of these switches turns the gene attached to it on or off. This is a huge discovery for basic science and for medicine: using molecules to bind to the switches, we could make drugs to turn off genes in bacteria in order to eliminate them and cure people.
Like Crews' idea, Breaker's had piqued the interests of investors. He started a company, BioRelix, in the early 2000s. In 2010, the company partnered with a subsidiary of Merck, one of the largest pharmaceutical companies in the world. Merck paid for some of the research for a few years. But ultimately, pharmaceutical companies were not interested in the BioRelix antibiotic. The company closed its Research and Development branch in the past year, and with its closure the development of riboswitches has come to a halt.
Why didn't Breaker's company thrive, given the significant potential of riboswitches to cure bacterial infections? The answers revolve around the inability of antibiotic sales to make up for the cost of developing them. One problem is that antibiotics are by nature short-term drugs; after a few weeks on the medication, the patient is cured and they stop paying for treatment. So, unlike Advil or another daily-use drug, most antibiotics, because of their nature as short-term medications, are not good money-making drugs for manufacturers.
A second problem is that patients are accustomed to paying low amounts of money for antibiotic treatments. Drug companies cannot charge thousands of dollars for a course of antibiotics, as they can (and do) for a course of chemotherapy. Yet another issue is that antibiotics are working against the bacterial evolutionary clock, which runs quickly: bacteria mutate and evolve in months or weeks. This quick evolution can mean that an antibiotic, which takes a decade or more to create, could be obsolete in a few years. Companies want drugs that will last, not those that will quickly become useless.
All these problems compounded with the high costs of developing a drug, a process that requires a lengthy testing and approval process to comply with FDA regulations, make it difficult for pharmaceutical companies to break even on their investments in antibiotics. Despite the science's validity, therefore, and despite the pressing need for new antibiotics in a world of quickly evolving bacteria, biotech companies making antibiotics are impossibly risky enterprises.
The underlying problem in this case is a misalignment of financial incentives for pharmaceutical companies with medical need. And so starting a biotech company, even with the intellectual might of Yale behind the research, is risky. "There's a lot of excellent research here that goes on at Yale, there's a lot of innovation," says Wiesler, Director of New Ventures at the Yale Office for Cooperative Research. "But only some portion of that is something that some business could figure out how to make money on in some reasonable period of time."
In the meantime, though, private investments in Yale-founded biotechs located in New Haven are booming. These companies bring jobs and investment into the area, and, when they are successful, they share their profits with the University. A pamphlet on the City of New Haven's website terms the place "A City of Innovation," and boasts that 39 of the 52 biotech firms in Connecticut are in the Greater New Haven area. Biotechnology companies are aiding not just sick people in need of drugs, but the whole city as well.
About the Author: Julia Rothchild is a sophomore in Timothy Dwight College from Ann Arbor, Michigan.
Acknowledgments: The author would like to thank Professor Craig Crews and Bill Wiesler for their time.
Cover Image: Arvinas is a new company that arose from Professor Craig Crews' research on protein degradation. (Courtesy of Prof. Craig Crews)