When Lichtin applied to college, she assumed she would study environmental engineering and international relations. However, by the spring of her senior year of high school, she realized that she wanted more freedom to explore a variety of subjects. As a freshman at Yale, Lichtin took a smattering of introductory science classes. One stood out: "History of Life," taught by Professor Derek Briggs. This introductory paleontology class focused mainly on morphological diversity and evolution over the course of Earth's history. The course drew her to the idea that the world could be better understood through the perspective of geology.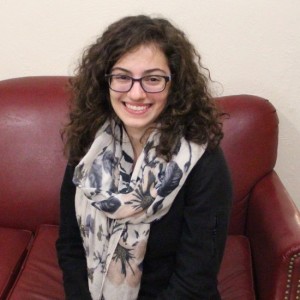 After receiving a Freshman Summer Research Fellowship from Yale, Lichtin took part in a summer paleontology dig in northeast Arizona, her first experience studying geology off campus. Lichtin and the Yale Peabody Museum team collected fossils called archosaurs from the Triassic period — 200 to 250 million years ago. The following summer, Lichtin researched forams, tiny single-celled organisms with calcium carbonate shells, at the University of Southampton in England. These two adventures helped her make a final decision to major in geology at Yale. "People in the [field] are pushing so many frontiers," Lichtin said. The constant sense of exploration and discovery she found in geology and the field's interdisciplinary nature were both powerful incentives for Lichtin to forge ahead.
She has since delved deep into Yale's geology scene. In her sophomore year, she built herself a strong foundation by taking classes in genetics, microbiology, and geology. As a junior, she made the definitive decision to take on two majors — one being geology and geophysics, and the other in ecology and evolutionary biology. Now a senior, Lichtin is head of Yale's ClubGeo, which provides a support network for undergraduates studying geology, disseminates information about geology related opportunities on and off campus, and generally promotes interest in geoscience. This semester, Lichtin is also conducting her senior thesis research, which involves understanding the biological underpinnings behind ancient sea-surface temperatures. To this end, she is examining the biochemical remains of unicellular microorganisms.
A variety of non-scientific extracurricular activities have enriched Lichtin's research life at Yale. As a freshman, she performed in the play "Into the Woods." Her love for playing the viola has been satisfied by the Yale Symphony Orchestra and the Berkeley College Orchestra. In addition, she regularly takes ballet classes and rock climbs, and she has been a committed member of the Ezra Stiles College Council.
Since her freshman year, Lichtin has volunteered with VITA (Volunteer Income Tax Association), a nationwide program that provides free tax preparation to low-income taxpayers. "VITA has been an amazing way to directly give back to the New Haven community," Lichtin said. Her desire and capacity to share knowledge is reflected in her passion for teaching. Through VITA, she has led courses on how to certify with the IRS.
Lichtin has also spent time tutoring general chemistry at Yale, and she is the first to offer help to confused freshmen struggling with biology homework in the library.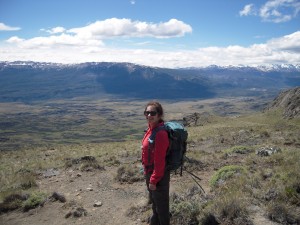 After graduation, Lichtin hopes to teach English in Argentina, a country filled with fossils and frequented by geologists visiting its important paleontological sites. To Lichtin, Argentina is a place where she could expand her boundaries as both a scientist and person. She hopes to become a better, more informed citizen of the world through this next adventure abroad. Lichtin can also see herself eventually working in a natural history museum or even in the Department of Education.
Regardless of whether she travels across the world or stays right here in New Haven, Lichtin will undoubtedly choose a path that continues to spread her infectious sense of wonder.